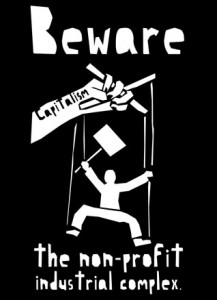 There are lots of ways you can support Taala Hooghan and associated projects.
1. Volunteer
This space is operated 110% by volunteers from a range of backgrounds and different skills to offer. From activists, parents, academics, we're always looking for people who want to promote any sort of empowerment of our community and for historically marginalized peoples. Email us or stop by and find out how you can get more involved.
Our volunteer meetings are every Friday at 5:30.
2. Donate

Recently, OYBM and Taala Hooghan have joined forces with Silei Community Empowerment Project to purchase the building and secure it within Sunnyside for generations to come. To learn more and donate towards our efforts, check out www.oybm.org/silei

Skills and services (electrical assistance, roofing, carpentry, general maintenance)


Bicycles (frames, parts), stands, and tools

Organic, heirloom seeds from your garden

Art for fundraisers (i.e., Silent Auctions)

Computer equipment

Used books for our Lending Library

Folding tables

Cleaning supplies (rags, etc)

Larger PA system and more…- WE JUST GOT SOME SPEAKER CABINETS DONATED! Now we need 18″ speakers to put in them. 🙂
3. Host your community group meetings, performances, or practices at Taala Hooghan
Taala Hooghan Infoshop is an All Ages substance and oppression free space. We strive to maintain a space safe for folks in and around our community. That said there are specific things to consider before requesting an event/show/ongoing meeting space at the info shop.
Are you homophobic, racist, sexist, or just overall fascist? Do you promote drug culture?
If so, then you probably don't want to ask us to perform or meet at the infoshop, you may not like our answer. We don't expect every group to have a political agenda. In fact we've had lots of shows with bands that have no political statements whatsoever. There are lots of places in this world, really far too many places that don't care what oppressive actions and attitudes are perpetuated, especially in music scenes.
Taala Hooghan is a great space if you support all ages venues/spaces as an opportunity to continue to insure that independent music grows.
Contact us at infofosho[at]gmail.com with any inquiries or questions.