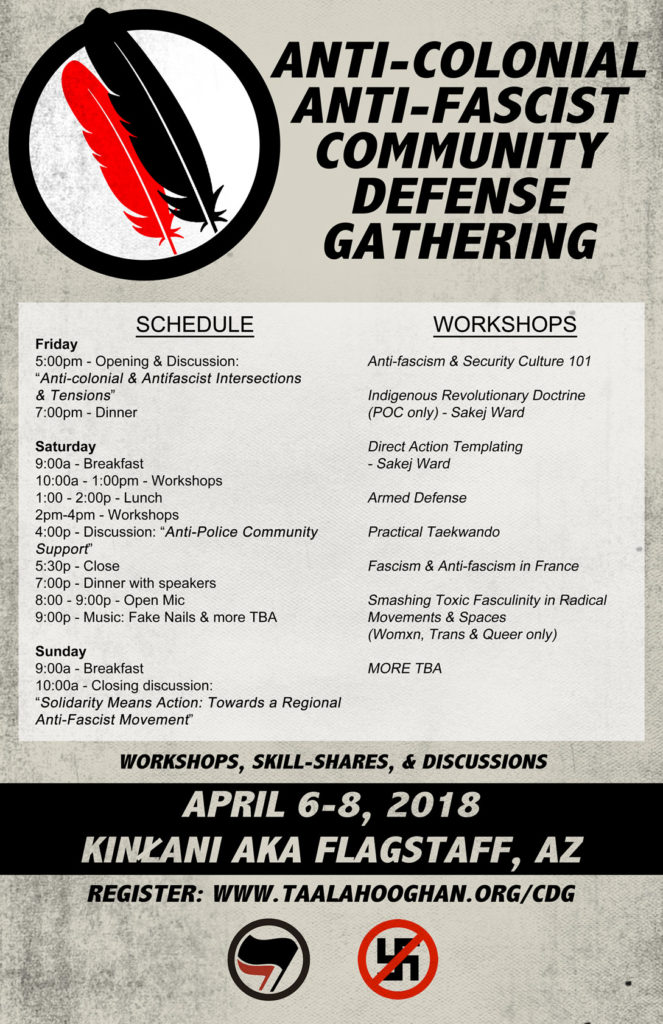 Anti-Colonial Anti-fascist Community Defense Gathering
A 3-day gathering to provide anti-fascist & anti-colonial workshops, skill-shares, and discussions to further our communities capacities to fight back against all forms of oppression and for defense of Mother Earth.
Dates: April 6 -8, 2018
Location: Táala Hooghan Infoshop, Kinlani aka Flagstaff, AZ
No drugs, alcohol, or jerks (cops/transphobes/homophobes/white supremacists/misogynists…)
Fee: Sliding scale $10-50, donations accepted.
Food will be provided. Housing upon request.
Registration CLOSED (limited onsite registration available)