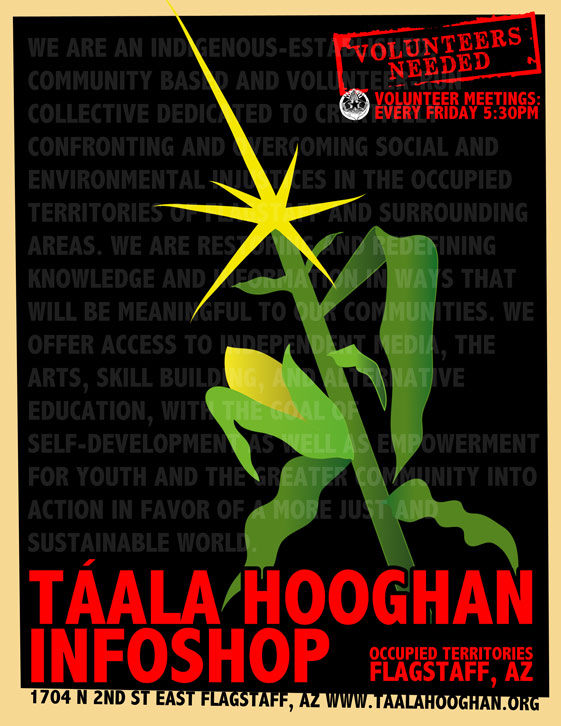 Taala Hooghan is coordinated collectively and 100% volunteer operated.
There are lot's of ways to get involved:
– Join the volunteer collective.
– Help us with renovations/construction/painting/organizing the Free Box, etc…
– Help us distributing flyers around town.
– Put on an event or help with a one that's scheduled.
– Join us at our weekly volunteer meetings: Fridays at 5:30PM.
– Drop by when we're open and talk to a collective member or another volunteer.
– Contact us at infofosho@gmail.com.